Jay Duggin Painting has built a solid reputation, well known for quality workmanship and efficiency on each and every job. We provide a fully itemised quotation and keep to our schedule. Our work place is clean and safe for our clients and other trades people.
Servicing Adelaide and South australia for more than a decade, Jay Duggin Painting is a proud member of the Master Painters Association of South Australia and has been Dulux Accredited for over 5 years.
Satisfaction Guaranteed.
We provide a 5 year workmanship warranty.
A workmanship warranty, unlike a product warranty, warrants that the product will not fail due to incorrect preparation and procedures of the contractor.
Jay Duggin Painting is an AWARD Winning business.
With multiple awards to their credit you can be assured your job will be of the highest standard and professional workmanship.
Master Painters in Adelaide and South Australia
Fully Licensed and Insured
When only the best will do
All work carried out by Jay Duggin staff, no outside contractors
Uncompromised quality and service 24 hours 7 days per week
2013 & 2016 MPA awards of excellence – Best new home under 20k
2014 MPA awards of excellence – Finalist new home under 20k
2014 MPA awards of excellence – Highly commended residential repaint
2016 MPA awards of excellence – Best new home under 20k
2016 MPA awards of excellence – Finalist new home over 20k
2018 MPA awards of excellence – Highly commended Residential Repaint Interior
2018 MPA awards of excellence – Finalist Residential repaint Exterior & Interior
2018 MPA awards of excellence – Finalist New home over 20k
INTERIOR PAINTING
Residential repaints
New homes, extensions/additions
Commercial property
Office fitouts
Shop fitouts
Presale/rentals
Strata and Community Corporations
Concrete floors
Wallpaper removal
Airless spraying

EXTERIOR PAINTING
Residential repaints
New homes, extensions/additions
Commercial property
Precast concrete
Heritage restorations
Paint removal
Presale/rentals
Strata and Community Corporations
Protective coatings

ROOF RESTORATION
Residential repaints
Extensions/additions
Heritage restorations
Paint removal
High pressure cleaning
Protective coatings
Wallpaper removal
Work at heights,
(Fully trained operators with EWP tickets)

COLOUR CONSULTANT
Colour Advice
Colour Schemes
Heritage restorations
Dulux Accredited Painter
5 year Painters Workmanship Warranty
1 hour free colour consultation with every quote over $2500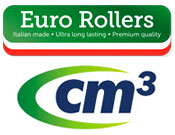 Call us today! 0411 354 511